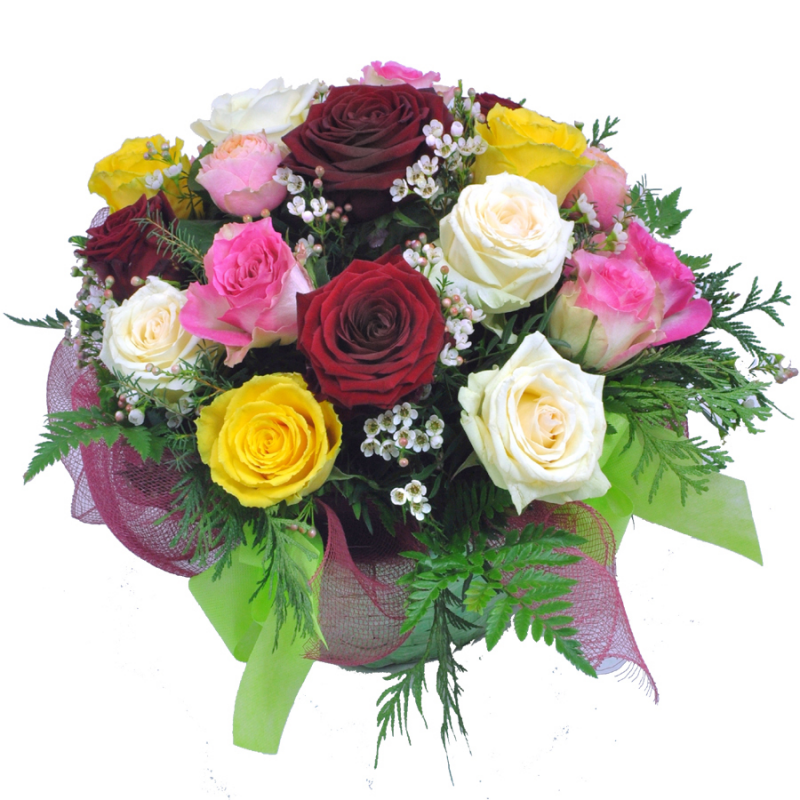  
Basket of assorted roses
A beautiful center of roses bright and varied colors to celebrate valentines day who want more. 15 diferent color Roses to Barcelona.

Express delivery (same day or 24h)
Same day delivery, only orders placed before 12h (Barcelona local time)
Delivery flowers to Barcelona, Spain.
---
You might also like

Price
57.85 €
Delivery champagne moet & chandon to barcelona, spain. 75Cl

Price
5.37 €
Heart shaped balloons in Barcelona.
Helium balloons, to wake a smile who received them in Barcelona.
Accompany with beautiful flowers,...