(0)
Sweets and chocolates.
Flowers with chocolates, chocolates, or some kind of cake or sweet ... A gift for all the senses, ... there is no sweeter way to tell it.

Price
37.19 €
Delivery to Barcelona, with...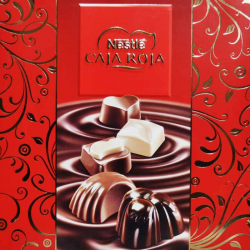 Price
7.85 €
Complement your flowers and plants with chocolates! It's the best way to make a sweet gift. Delivery to Barcelona. Spain.